Jack Goff tests a touring car with Team HARD. at Silverstone
Renault Clio Cup champion Jack Goff tested the team Hard. British Touring Car Championship Vauxhall Insignia at Silverstone today under the watchful eye of team boss Tony Gilham and his squad.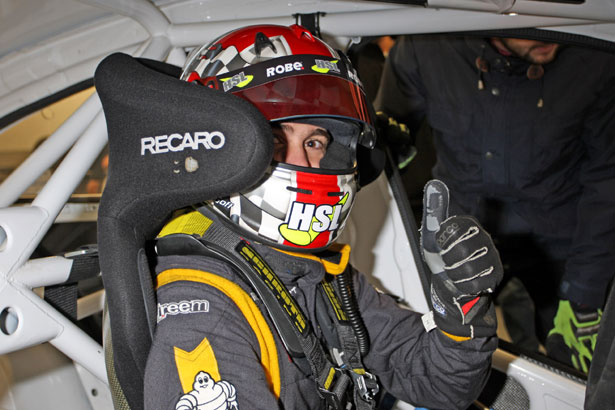 Jack Goff is ready to go testing with Team HARD.
The 21-year-old won the 2012 title in the BTCC-supporting Renault Clio Cup series with Team Pyro and is now looking to graduate to touring cars. He won't be the first to follow that route either, as multiple BTCC race winner and "fan's favourite driver 2012" Dave Newsham won the Renault Clio Cup with Team Pyro in 2010.
Goff has been a popular figure in the paddock this year, partly because of his sensational driving, hard work and novel approach to sponsorship. The youngster has managed to attract no fewer than 30 sponsors to the cause and regularly has around 200 dedicated fans and guests following his every move. Goff has also been heavily involved with Tony and his scholarships. "I was working with Tony and he just asked me if I wanted to drive the touring car" said Goff. "You can't refuse an offer like that, can you? It's a dream come true."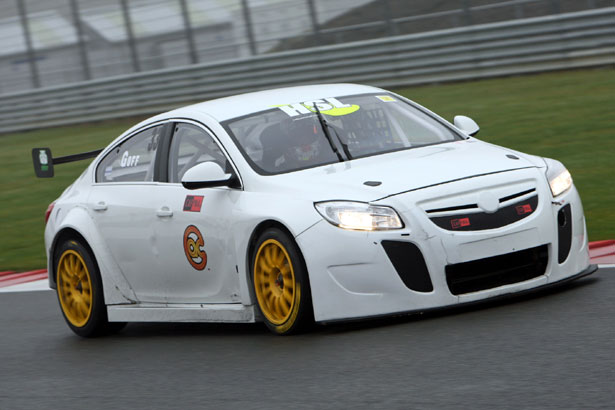 On track at Silverstone in the Vauxhall Insignia
Gilham was full of praise for his young friend. "Jack has really impressed with his skills and his attitude this season and I really respect that. We're looking to put together a deal with him for next year. We'd like to reward Jack for his success in Clios. He wants to step up to do touring cars and we like to help young talent so it's a perfect fit."
Ultimately of course it will all come down to budget but with the benefit of talent, youth, boyish good looks and a great work ethic, things look bright for Jack's future.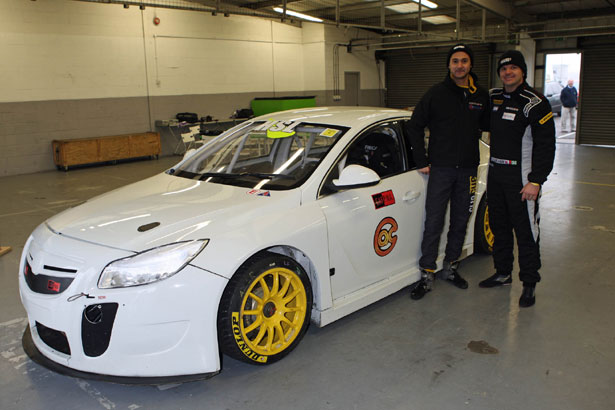 Jack Goff and Tony Gilham with the Team HARD. Insignia
Touring Car content supplied by MJP Media