James Cole is the latest driver to join Team HARD. for 2013
At a private launch today, Tony Gilham has announced James Cole as his latest signing in an ambitious attempt to conquer the BTCC in 2013. Gilham has big plans for this year and believes Cole can be part of that effort.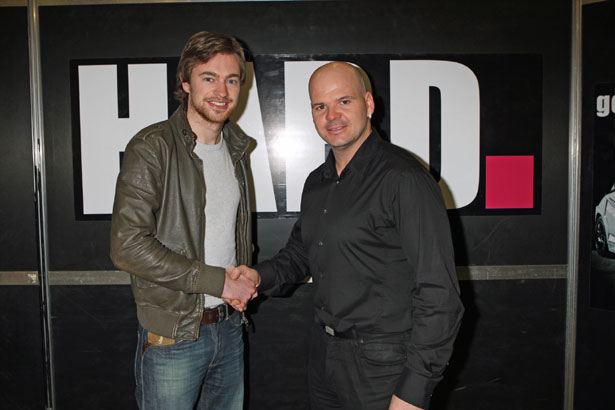 James Cole joins Tony Gilham's Team HARD.
Little-known James Cole, an ex Formula Ford champion, takes the third of four available seats at Tony Gilham's Team HARD. British Touring Car Championship team alongside Jack Goff and Tom Onslow-Cole. Cole will drive the second Team HARD. Vauxhall Insignia.
The 24-year-old from Southport, known to his friends as 'Coley', first came to prominence when he was North West Formula Ford champion in 2007. This was followed by a season in British Formula Ford in 2008 and then his biggest result, MSA Formula Ford Champion of Great Britain in 2009. Since then he has raced in Formula 3 and Formula 2 but took a year out in 2012. He describes his day job as 'being a musician'.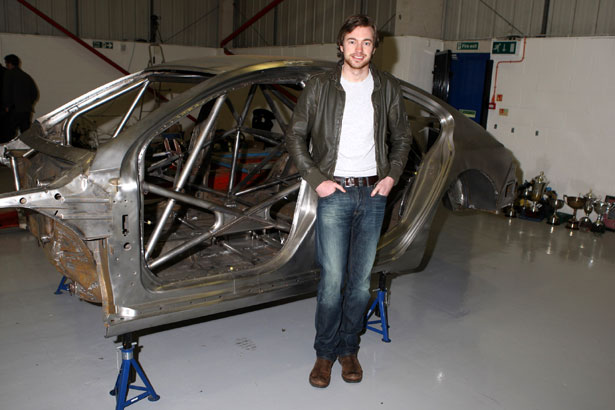 James Cole with the Vauxhall Insignia in the early stages of preparation
James' favourite circuit so far is Oulton Park "because it's bloody scary and anyone who says it isn't is lying!!!" He describes himself on track as being 'cool, calm and consistent', traits which his new team believe will help him be successful. Team Principal Tony Gilham says that the young Cole "has all the attributes that we are looking for and, together with Jack Goff and Tom Onslow-Cole, gives the team a really youthful profile with bags of promise".
Unusually for a man of his tender years, when asked what sort of music he likes there was no hesitation. "Pink Floyd, Toto and Bruce Springsteen" he said with a boyish grin. Both he and Tony Gilham are looking forward to getting out testing ahead of the season which starts at the end of March. We wish him well in his maiden British Touring Car Championship year.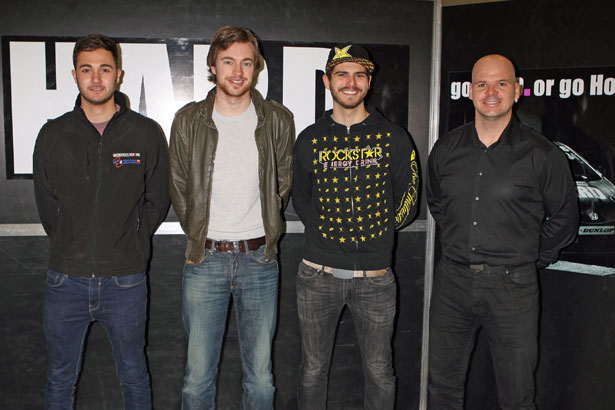 Left to right: Jack Goff, James Cole, Tom Onslow-Cole and Tony Gilham
Touring Car content supplied by MJP Media