Driver changes announced ahead of Snetterton this weekend
By MJP Media | 29 July 2016
As the British Touring Car Championship prepares to resume at Norfolk's Snetterton circuit this weekend, Michael Caine replaces Chris Smiley at Team HARD. as Daniel Lloyd also bows out for the rest of the season.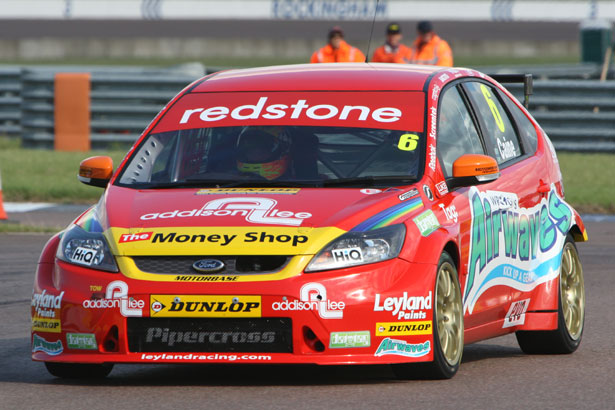 Michael Caine on his BTCC debut at Rockingham in 2011
The Dunlop MSA British Touring Car Championship starts the second half of the 2016 season this weekend at the fabulous Snetterton circuit in Norfolk with several driver changes recently announced. Experienced racer Michael Caine will take over the TLC/RCIB Insurance Racing Toyota Avensis for the rest of the year from Chris Smiley who was forced to withdraw from the series. Team HARD. boss Tony Gilham explains: "Chris is an amazing driver, but unfortunately the promised funds and support never came and so the off-track distraction hampered his progress and also development with the car. Due to him being let down he has been up against it from day one and therefore unable to showcase what he can really do."
Team HARD. intend to continue working with Smiley, potentially with JamSport in the Clio Cup as the outfit are working partners with the BTCC team. Tony Gilham commented: "We want to be clear that we are still very much involved with Smiley." Regarding the signing of Michael Caine, Gilham said: "We're absolutely delighted to welcome Michael Caine for the rest of the year, who can help push the car forwards. Michael has vast experience and has shown with Motorbase that he can secure results in both GT racing and the BTCC. We're all looking forward to working together."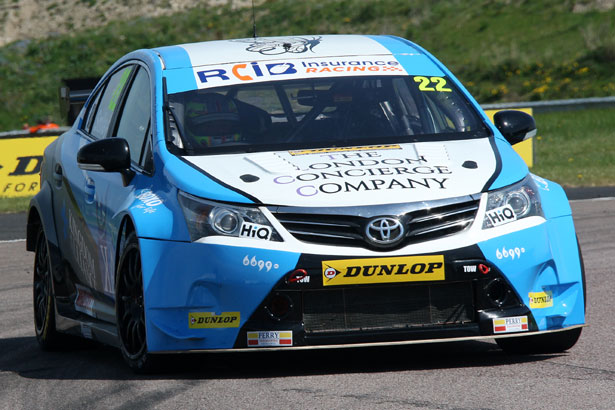 Chris Smiley will continue to work with Team HARD. in the Clio Cup
Caine was equally enthusiastic about his new role, saying: "This opportunity came up, and it is interesting. The team has punched above its weight this season with Michael Epps and Jake Hill, and I hope I will be able to add some experience to the operation. Lots of people behind the scenes have helped to make this possible, and I will give it my best shot." Tony Gilham concluded: "Michael is the perfect fit for us. Having someone of his capabilities on board will only help push us further."
Daniel Lloyd will also sit out the second half of the season after talks with a large backer failed to convert into expected funding. 24-year-old Lloyd made his BTCC debut back in May at Thruxton and quickly showed his potential, qualifying his Eurotech Racing Honda Civic Type R on the front row of the grid at both Oulton Park and Croft. He also took the Jack Sears 'rookie of the weekend' Trophy honours during his three appearances for the team.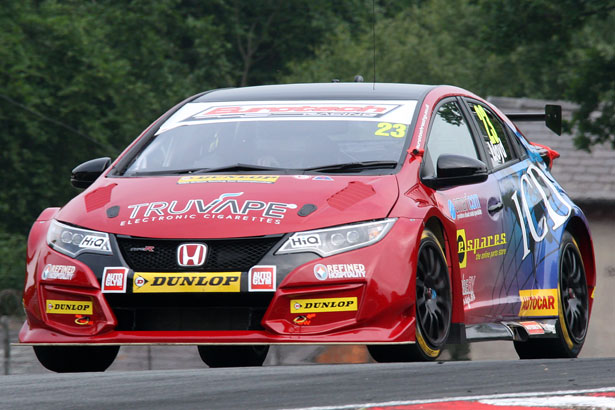 Daniel Lloyd did well with his Eurotech Racing Honda Civic Type R
A devastated Lloyd said: "I'm absolutely gutted to be missing the second half of the season. We have been in talks with a large sponsor since the start of the season and all of the plans we were in place for funding for the remaining rounds right up until last week, but then unfortunately it all fell through at the last minute.". Lloyd added: "I've enjoyed every minute of racing in the BTCC and will be working harder than ever to get back onto the grid. I have to say a massive thank you to my long term sponsors for their help and continued support. I'd also like to thank all of the BTCC fans who have been fantastic and made me feel very welcome. The BTCC is a great championship and I hope to be back in the BTCC very soon."
In other news, Snetterton circuit have announced that the Montreal hairpin will be renamed in honour of Justin Wilson with effect from this weekend's BTCC meeting. Wilson was tragically killed in an IndyCar race last August and was a protégé of circuit owner MSV's Chief Executive, Jonathan Palmer, who guided him through much of his junior single-seater career towards Formula One. A special corner board featuring Justin's iconic rainbow-coloured helmet design, in addition to the Wilson name, has been installed at the track.
Touring Car content supplied by MJP Media