Corbeau Seats - special feature
By MJP Media | 8 October 2016
Corbeau Seats have been at the forefront of driver safety in motorsport for many years and with their Predator seat launching at the opening round of this year's BTCC, the technology advances even further.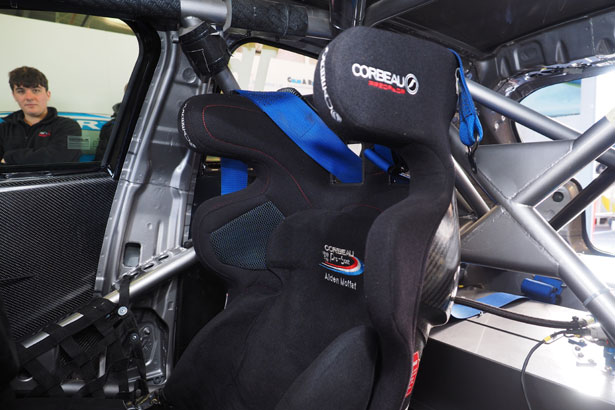 The Corbeau Predator race seat
In this special feature we look at an integral name in British motorsport - Corbeau Seats, who have for many years pushed the envelope of motorsport and road seat design. In the last three years, the company has invested heavily into the latest technology to try and improve on the incredible safety levels that racing drivers benefit from.
Offering a high level of seating solutions with a comprehensive motorsport safety and road range, they also supply specialist seating for powerboats, rallying and football stadia. In addition, they supply supplementary safety items such as harnesses and HANS devices. Corbeau Seats successfully launched the new Predator race seat during the opening round of the Dunlop MSA British Touring Car Championship this year.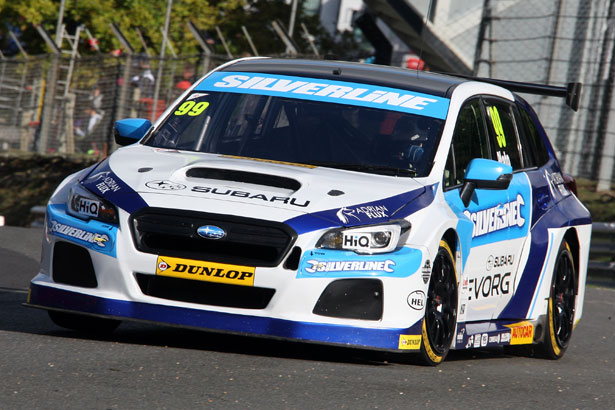 Jason Plato is a fan of Corbeau race seats
This seat meets the toughest FIA regulations and is the first ever seat designed entirely by using the latest computer aided design, with the most advanced engineering, manufacturing and FEA technology, to produce one of the stiffest race seats available within the market place. The Predator is constructed using 'pre-preg' carbon-fibre composite materials, cured inside a high temperature and pressure autoclave. This process reduces the amount of excess resin within the material, resulting in a structure with more uniform mechanical properties, in addition to increased manufacturing repeatability and a higher degree of thickness control, in turn reducing wastage and the associated environmental impacts.
Former double BTCC champion Jason Plato has been an avid fan of Corbeau Seats for most of his racing career. Said Jason: "The new Predator, which was launched this year, is an amazing piece of kit. The incredible stiffness, comfort and feel it gave me is a massive step forward in driver safety. Corbeau certainly know what they are doing when it comes to driver protection."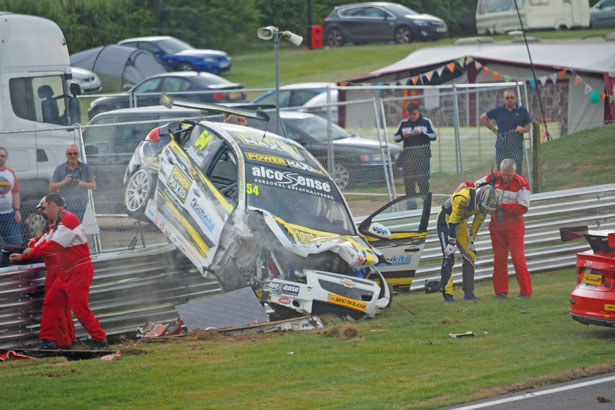 Corbeau Seats are Hunter Abbott's first choice
Vic Lee, Managing Director of Corbeau Seats, said after the launch: "This was one of the most technically challenging R&D projects we have ever undertaken. The new FIA regulation for this type of race seat takes seating to another level where safety is concerned. Predator, unlike some of its competitors, is a four-point mounted seat. It has passed all of the FIA tests with ease. I am very proud of what we have achieved. We have had some incredible feedback from the drivers and teams who used the seat for the first time this weekend."
BTCC racing driver Hunter Abbott says Corbeau Seats are his first choice of manufacturer and after the horrendous crash at Snetterton where he rolled, took down a TV tower and ended up on top of the Armco we can see why. Hunter escaped unhurt and credits Corbeau Seats as an essential safety component, saying: "Developments in motorsport safety have meant that when the worst happens you are exponentially safer now than you were even 10 years ago. The latest developments in seat technology have moved things forward again, being stronger, lighter and safer than ever before. Corbeau was my first choice with their rigorous testing, development and production techniques meaning they are at the forefront of the technology."
Touring Car content supplied by MJP Media