Aiden Moffat and Andrew Jordan announce plans for 2017
By MJP Media | 15 November 2016
As we start to focus on the 2017 Dunlop MSA British Touring Car Championship, Aiden Moffat and Andrew Jordan reveal their plans for the forthcoming season.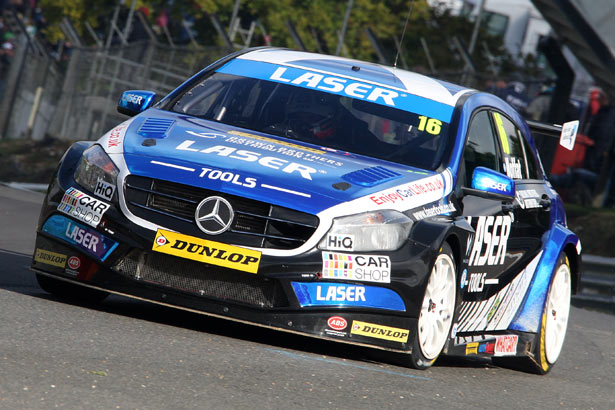 Aiden Moffat will continue to drive the Mercedes Benz A-Class
Aiden Moffat announced this morning that he will contest the 2017 Dunlop MSA British Touring Car Championship, again in partnership with Laser Tools Racing. "Touring cars is where we're going to stay." said Moffat. "It's a fantastic championship and as a team we're constantly improving. We've also improved our Mercedes a lot over the 2016 season and we've got a lot of development planned before the 2017 season starts. I've had a full year now with race engineer Federico Turrata and we have a definite bond - we know how each thinks - and this has shown in race results. At the closing rounds at Brands the car just felt right, I had great pace and I could place it wherever I wanted. With this confidence and the new TOCA engine, we're in a great position for going into the 2017 season."
Moffat took a very popular and well deserved podium in the final race of the 2016 campaign at Brands Hatch, ending the season with three stunning top 10 finishes, which included a top six and a best-ever second place to complete his best weekend in the championship. The 2017 season will be Moffat's fourth, yet he is still only 20 years old. Moffat commented: "I've really enjoyed my time in the BTCC so far and the podium at the end of the year was just reward for everyone involved. Laser Tools Racing fully appreciates that our partners have committed again for next year, and this puts us in a very strong position. So for their continued support I would personally like to thank Car Shop, Spence Insurance, Brown Brothers, Colin A Renton Transporter Maintenance, Smart Fleet Solutions, EnjoyCarLife, Secure Airparks, AST Signs and Butler's Vehicle Solutions."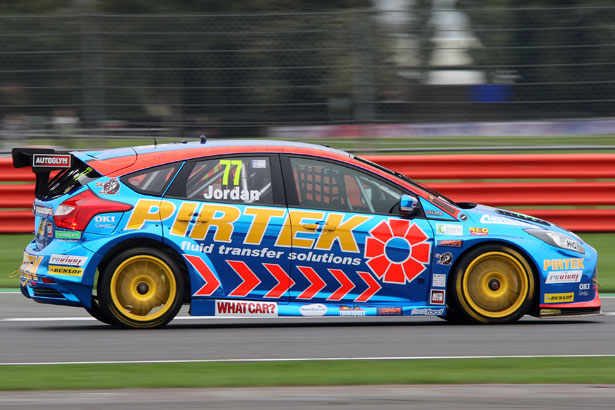 Pirtek Racing will continue their association with Andrew Jordan in 2017
WSR announced an exciting new partnership with Pirtek Racing and Andrew Jordan for the 2017 season. The former BTCC champion will race the latest development of the WSR-designed and built BMW 125i M Sport which won both the Teams' and Manufacturers' / Constructors' championships this season, in both 2017 and 2018. Andrew, 27, brings a wealth of experience and success to WSR. Since making his BTCC debut in 2008 he has scored 16 race wins, 53 podium finishes and six pole positions. The Lichfield racer won the overall BTCC crown in 2013 and has been the Independents Champion three times, including this year.
Jordan joins a WSR team that has taken five outright BTCC titles as well as nine in the Independents category and he will compete under the Pirtek Racing banner. Sunbury-on-Thames-based WSR will begin Andrew's winter test programme later this month as the Red Bull Athlete acclimatises to the BMW ahead of what will be his first season racing a rear-wheel-drive touring car. WSR expect to announce additions to their 2017 driver line-up before the end of the year.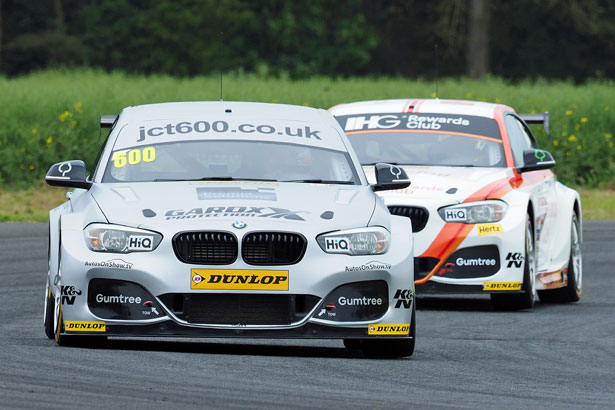 WSR's 2016 BMW 125i M Sports
Dick Bennetts, Team Principal, said: "It's great to welcome Andrew Jordan and Pirtek Racing to WSR. Andrew is one of the fastest and most successful drivers in the BTCC and crucially knows how to win a championship. Being able to announce this exciting news in November enables us to make the best possible use of the time available between now and the start of the 2017 season and kick off our winter testing programme with Andrew before the end of the month. The team have been working hard on the development of the BMW to make sure we're title contenders again next year.
Andrew Jordan said: "I'm incredibly excited about joining WSR, who have been one of the outstanding teams in the BTCC for the past 20 years and achieved so much success in single-seater racing before that with legends like Ayrton Senna, Nigel Mansell and Mika Hakkinen. To have signed a multi-year deal is fantastic as it gives myself and Pirtek the continuity to build something really special with WSR over the next two seasons. I've been very impressed by what I've seen of the way WSR operate and am sure that we can be right at the sharp end throughout the 2017 season. I've never raced a rear-wheel-drive car in the BTCC, but the BMW has proven to be one of the best cars on the grid and I'm looking forward to learning plenty over the winter."
Touring Car content supplied by MJP Media