Sport
Other Sports
Touring Cars
The Inside Track with Silverline Subaru BMR Racing: Oulton Park - That was more like it!!
By Team BMR / MJP Media | 8 June 2016
Oulton Park was a major breakthrough for us and we finally started to get the car where we wanted it - at the front!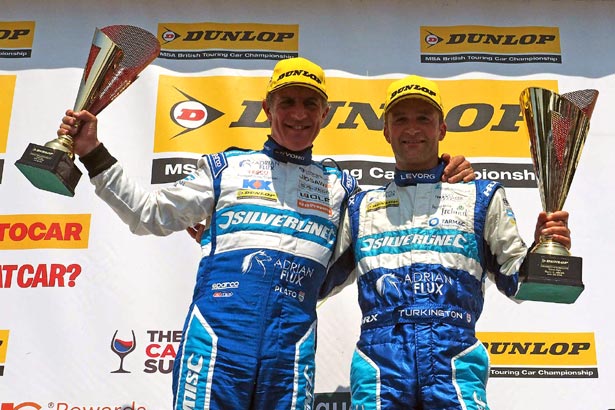 As we said last time, Saturday and qualifying was a great boost to the team as we could prove that everything was coming together. Sunday was another level altogether. To be on the podium was a dream that Colin and Jason were confident of, but to have a race win and be on the podium in every race was an unbelievable effort by all of the team from the ground level up, although ultimately the drivers are the glory boys.
We were going to write a long article however we thought we would let the main players say it all and leave it up to them. Next up is Croft and we can look forward to that with a renewed sense of confidence. So let's see what the guys are saying shall we?
Paul Tunnicliffe Managing Director of Subaru UK: "After the disappointment of Thruxton this result tasted very sweet indeed. We always had faith in the car, the team and drivers, and knew that this day was bound to come. With scope for more development, we are confident that this will be no flash in the pan."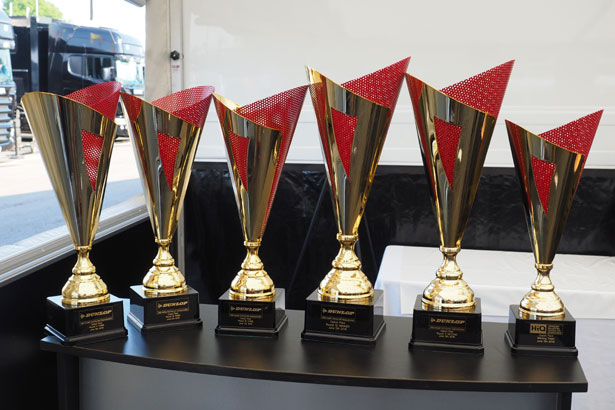 Warren Scott: "Firstly I would like to say a huge thank you to Subaru UK, Jason, Colin, James and everyone in the team at Silverline Subaru BMR Racing along with all of our sponsors for getting us here. I am very proud of everyone involved in the project and everyone should remember that these cars are only six months old and we have just won our first race. We are all absolutely delighted."
Colin Turkington: "Oulton Park was the moment we've all been waiting on and worked so hard for. The true potential of the Subaru Levorg finally came to the fore and it was a weekend none of us will forget in a hurry. I'm so pleased for everyone involved and I hope in some small way this repays the incredible efforts over the past five months. It was a special feeling to make history and deliver the maiden win for Subaru in the BTCC and in truth it hasn't quite sunk in yet. I can't imagine anyone expected such rapid progress, but we knew it was only a matter of time. It's even more encouraging to see the cars run so well with success ballast after race one and we're even more convinced the Subaru Levorg will become a real championship challenger."
Jason Plato: "What a fantastic weekend for everyone at Silverline Subaru BMR Racing. We should be enormously proud of our successes at Oulton Park. We really have arrived in some style. The future is very bright for us all and I can't wait to get back in the car for Croft."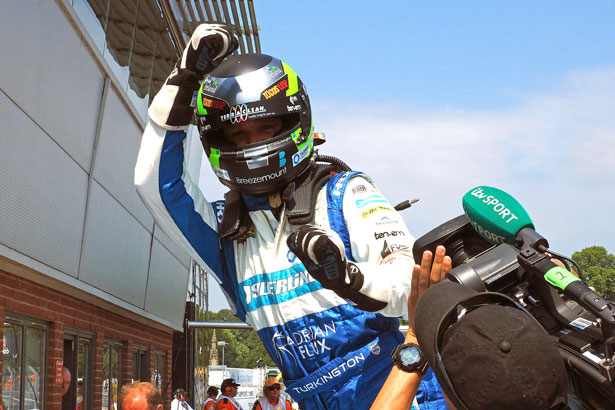 James Cole: "Is it Croft yet!!?? I cannot wait to get back in this fantastic car and tackle the next circuit. A massive congratulations to Colin, Jason and the rest of the Subaru Silverline BMR Racing team on such an amazing weekend. Sadly for myself the cards didn't fall for me like I'd hoped. Oulton Park is a circuit I know well and really expected better. A few issues pre-qualifying put our car on the back foot going into qualifying, which in reality at the moment effected my whole weekend. We have a fantastic car, we just need to make it a little faster in race pace - if we can do this we will be such a force to be reckoned with..... So, is it Croft yet!!??
No James, it isn't Croft yet, but it will be next week and you can go out and play all over again!
We'll see you there folks.
Silverline Subaru BMR Racing
Touring Car content supplied by MJP Media