British Touring Car Championship
Croft - Qualifying - 10/10/20
By MJP Media | 10 October 2020
Josh Cook takes pole position as title contenders have a mixed day in the rain at Croft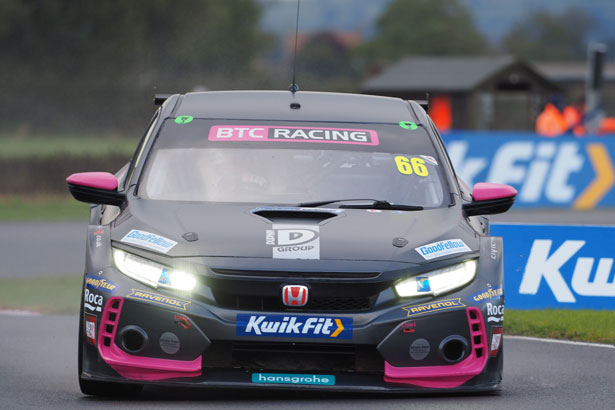 Josh Cook took Pole position at Croft
Free Practice 1 is not always a pointer to the weekend ahead in the Kwik Fit British Touring Car Championship, but a number of title contenders have fired out of the block this morning with Colin Turkington, Ash Sutton and Dan Cammish leading the way in the opening session at Croft.
Motorbase Performance produced a fantastic effort to ready Butcher's Ford Focus after the Scotsman suffered a huge accident at Silverstone last time, so kudos to the Kent team for ensuring that their man has been able to kick off his weekend in steady fashion. Rory was back in 10th position, but it was Tom Ingram in the Toyota Gazoo Racing UK with Ginsters Corolla who had the worst morning when a manifold issue prevented him from setting a single lap at the North Yorkshire Circuit.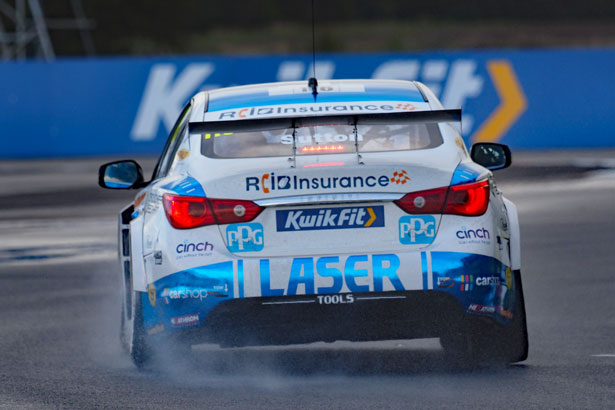 Championship leader Sutton in the wet
Colin Turkington's affection for Croft Circuit has been there for all to see so far today as the Team BMW star topped both Kwik Fit British Touring Car Championship practice sessions at the former WW2 airfield venue. His 1:21.768s lap time in FP2 was quicker than his benchmark from earlier this morning, and falls just short of Andrew Jordan's qualifying lap record from 2019.
Heavy rain ahead of qualifying for Round 19 of the 2020 Kwik Fit British Touring Car Championship contributed to one of the most dramatic sessions of the season so far. A tentative start to proceedings in wet conditions initially saw Laser Tools Racing's Ash Sutton star in his Infiniti Q50, but hope turned to dismay shortly after as Sutton ended his session in the gravel at Clervaux. As Sutton was responsible for bringing about a further stoppage, the rules determined that the 2017 champion would lose his fastest lap, as well as being prevented from taking part in the remainder of the session.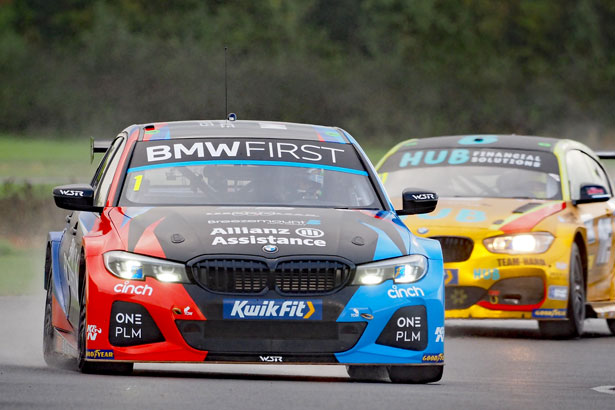 Colin Turkington gets to grip with the damp conditions
The chequered flag finally waved to bring a close to a breathless session, but the drama was far from over as it immediately became clear that both Ingram's Toyota Corolla and Proctor's Hyundai i30N failed post-session ride height checks - the former's was subsequently found to be because of a front-right wishbone failure.
Rules are rules at the highest level of motorsport so when the rain had finally cleared at Croft it was Cook celebrating his first pole position of the season, ahead of MB Motorsport accelerated by Blue Square's Jake Hill and Team BMW's Colin Turkington. Title hopeful Ash Sutton was 6th, Rory Butcher 10th and Dan Cammish 14th.
Touring Car content supplied by MJP Media