Turkington and Plato looking for podium finishes at Oulton Park
By MJP Media | 2 June 2016
Colin Turkington and Jason Plato target podium finishes at Oulton Park this weekend as Silverline Subaru BMR Racing return to action after fuel system problems at Donington Park and Thruxton.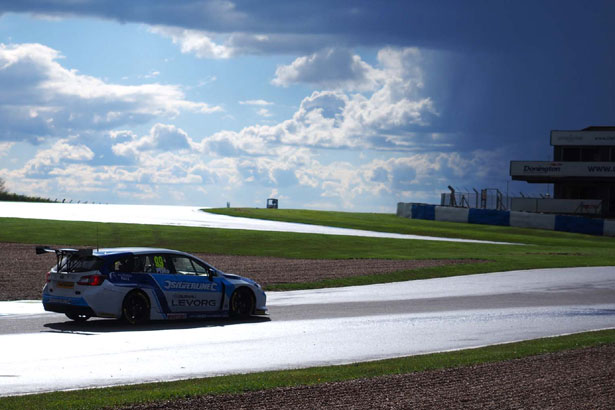 Jason Plato is hopeful of a podium finish at Oulton Park
After the fire on board James Cole's Levorg at Donington Park, things were a bit hectic for Silverline Subaru BMR Racing as they looked to find the cause of the problem which they quickly identified in the high pressure fuel system. Full of hope that the problem had been fixed, the team rolled out for the Dunlop MSA British Touring Car Championship meeting at Thruxton as normal but with an eye on any potential issues.
Due to the incredibly hot weather which caused races to be shortened and lots of tyre issues, the team took the brave and correct decision not to run on the Sunday. The risk was simply too high. Since then, new parts have been sourced and manufactured, engine and other upgrades have been applied and a full shakedown done and hope is high in the camp. As we head to Oulton Park, double BTCC champions Colin Turkington and Jason Plato gave their views.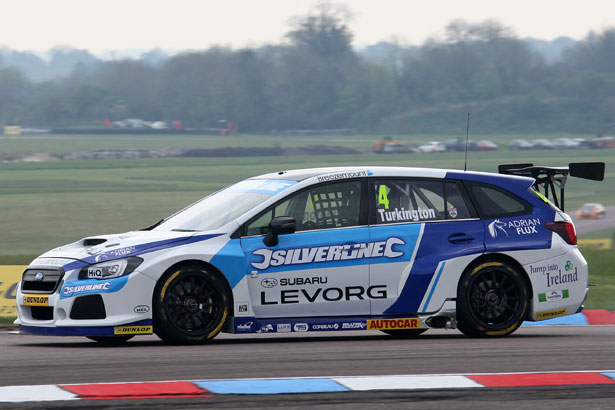 Colin Turkington can't wait to get back behind the wheel
"We had a really productive two days down in Wales. It was the first opportunity we've had to put in some proper test miles and I'm pleased that we made some good gains with the chassis and engine. The issues we had at Thruxton all appear to be sorted and the team have left no stone unturned to ensure that we take a good step forward." said Turkington.
Colin continued: "I can't wait to get back in the car now and see where we fall into the pack. I've been working as hard as I can in my own preparation and have managed to get some extra racing miles in various other cars just to make sure I'm as sharp as possible. Throughout this development period the spirit of the team has been unwavering, and they deserve a top result. I hope I can be the one to do that for them. I've also been blown away by the support of fans and I want to thank them for the loyalty and passion they have shown."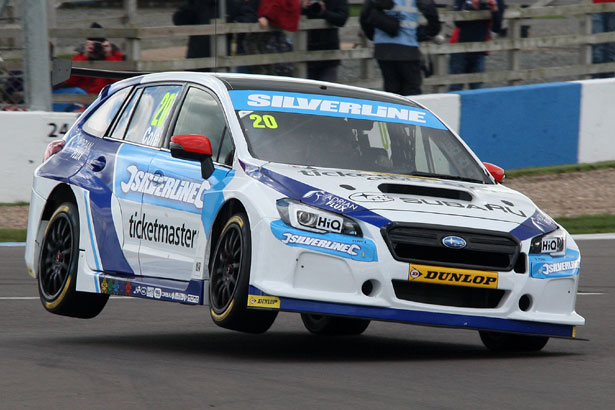 James Cole in his Subaru Levorg GT
Plato added: "All of our cars have engine upgrades for this weekend that will give us a bit more performance and I think our chassis will go very well round there, it's an amazing circuit, a beautiful fast, flowing track with funny cambers - a real drivers track, my kind of circuit, and if we manage to get the car working well we can do great things round there. I'm really positive the upgrades will give us that, but until we get there in free practice we don't know how much they will help on the track." Jason went on: "We know on the dyno (rolling testing track), but on track we don't yet know. But I'm hopeful of a podium for sure."
Whether the Silverline Subaru BMR Racing Levorgs can compete at the front of the field this weekend will be interesting and we will be there for every minute of the action with reports on free practice, qualifying and each of the three races appearing here.
Touring Car content supplied by MJP Media